Prop. 7036 Complete 1Bedrm Resort Condo Tempe AZ
Tempe, Arizona 85281, United States
Pool view from front door

Bedroom with walk-in closet

Queen size bed and large walk-

Living room with queen sleeper

Dining area adjacent to kitche

Fully equipped kitchen with mi

Queen size sofa sleeper in liv

Bright and comfortable living

Full size washer and dryer in

Rio Salado Park across from Re

Tempe Performing Arts Center d

Tempe Light Rail a few blocks
Rates Starting From:

$1800 Per Month
Detailed Rates and Terms

1 Month rate - $1800-2100
3 - 5 Monthly rate - $1600-1800

Security Deposit Amount: $500
Method of Payments Accepted for this property
Availability
Calendar Last Updated Date: 09/06/16
Minimum Stay: 1 Month
Unavailable Date
Available Date
Be the first to post a Review!
Please Login
or
Register
Total Reviews Found: 0
Spacious, bright, fully furnished resort style 1bedroom 1bath corporate housing or vacation rental condo. Master bedroom with queen size bed and large walk-in closet. Queen size sleeper sofa in living room. Ceiling fans add extra comfort. Fully furnished kitchen with microwave, dishwasher, coffee pot, toaster, dishes, pots and pans. Laundry room with full sized washer & dryer, ironing board and iron. Attached one car garage. Enjoy corporate housing that includes TV, FREE WIFI, linens, hair dryer, and more. You'll relax at the pool and jacuzzi or enjoy a steak on the grill. Watch fireworks from the balcony.

Less than ten minute drive to shop at 2 new outdoor malls, visit Arizona State University, explore old town Scottsdale, golf at three golf courses, or see the Suns play in downtown Phoenix. Across from Tempe Beach Park and Tempe Center for the Arts. Minutes to Gammage Auditorium and Papago Park. Centrally located, convenient access to all the sites and cities in the Valley of the Sun. Major cross streets Rio Salado Parkway and Mill Ave. Less than 10 minutes to Sky Harbor Airport. Half mile south of the 202, under three miles to Interstate 10, the 101 and 60 freeways, all providing quick access to Scottsdale, Phoenix, Mesa, and Gilbert.

Call owner for last minute availability
480-217-2572.
Read Less
Read More
Property Features
Bedrooms:

1

Bathrooms:

1

Furnished:

Yes

Property Type:

Condo

Minimum Stay:

1 Month

Area in Square Feet:

1000

Pets:

Yes

Smoking:

No

Handicap Accessible :

No

Property Creation:

02/07/11

Property Last Updated:

09/06/16

Calendar Last Updated:

09/06/16
Contact
First Name:

Donna

Phone:

+1 (480) 217-2572

Managed by:

Owner
Property Location
City:

Tempe

State:

Arizona

Country:

United States

Zip:

85281

Cross Streets:

Rio Salado Parkway, Mill Avenue

Location:

Heart of Tempe across from RioSalado Park
Property Amenities
Air Condition
Balcony
Elevator
Exercise Room
High Speed Internet
Swimming Pool
Washer/Dryer in Unit
WiFi - Free
Be the first to post a Review!
Please Login
or
Register
Total Reviews Found: 0
Note: All corporate rental property information is provided by third parties. All questions about the corporate rental featured on this page, must be answered by the Owner/Property Manager.
Availability
Calendar Last Updated Date:09/06/16
Unavailable Date
Available Date
Map
Rates
Rates Starting From:

$1800 Per Month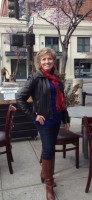 Donna