Retired sea captain, Norman Sollid, is now a corporate housing landlord.

Norman's story began in 1976 when he bought a small bungalow-style house in Alameda, California to live in with his new bride, Marcia. After a few years and a growing family, the couple relocated to a larger home at the other end of the island.

Upon a friend's advice, Norman kept their first home and converted it into a rental property. He has had a string of long-term renters in and out of the home since 1980.  

Fast-forward 20 years. Norman, now retired, and his wife, again wanted a change of pace. They sold their Bay area home and relocated to their lakefront vacation home in the northern Sierra Nevada mountains.  

While Norman says they loved living in the mountains, at times, it was a bit too quiet in the winter. They missed the bustle of the city and decided a better option would be to spend part of the year in the Bay area and part of the year in their mountain home.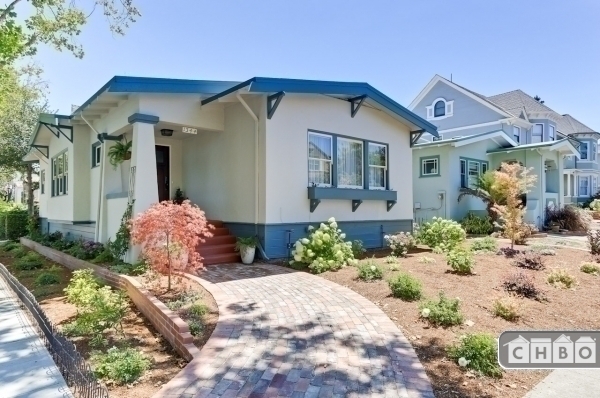 In a full circle moment, Norman and Marcia decided to fix up the Alameda bungalow they once called home 30+ years ago and move back in. They would spend the winters in their Alameda home and summers in their mountain home. They added a second bathroom and completely updated the house to make it feel like home again.

However, having been accustomed to rental income for three decades, Norman said it didn't make sense to the let the home sit idle for eight months out of each year. 

"We didn't like the idea of the home just sitting there for eight months as a non-producing asset. The property is valuable and just having it sit there is silly," says Norman. 

The Sollids again turned to renting… this time renting out their Alameda home as a furnished corporate rental.

Norman did some research online and found CHBO.

"I wasn't sure how to rent out my home as a temporary furnished rental until I came across CHBO. I quickly realized CHBO was the best option for me," says Norman. "I wanted to lease my house to someone for at least one month or longer at a time, and I wanted to get a good class of people in there that would take care of the place. CHBO helped me find those kinds of renters. The first inquiry went relatively smooth – and fast! I'm pleased with the outcome."

In fact, Norman's first renter – a Google executive – came just 10 days after listing his property on CHBO, and he says he received full asking price too! 

To get started with CHBO, Norman purchased CHBO's Platinum Package, an out-of-the-box marketing package that includes a yearlong listing, professional photography, a virtual tour, and professional writing. It also comes with a number of upgrades to make the property stand out on the CHBO website.

Norman says he signed up for CHBO's Platinum Package in order to get professional photos and "do things right" from the start. He says, overall, he's "really pleased with the outcome" and has experienced a good return on his investment in both CHBO and his Alameda rental property.

In fact, Norman jokes that CHBO has been almost too good.

"We have a renter in the home for $4,750 per month. For that kind of money, it's hard for us to justify kicking him out during the 3-4 months we want to spend in the Bay area," says Norman. "We decided that as long as we have a good renter in place, we'll just stay in a hotel when we come to town."

Are you visiting the Bay area? Do you need of a short-term, furnished rental? Check out Norman's Alameda bungalow on CHBO!

To inquire about Norman's Seattle property, visit
https://www.corporatehousingbyowner.com/properties/14233/