In 2013, Suzette Sommer, 62, was at the end of her rope. She had lost her business in 2011 due to a manufacturing deal gone wrong, and she was consumed with grief after caring for her dying former husband through 2012. She tried to rebound by looking for a sales position but found the job market difficult to penetrate after 20 years as a self-employed person.
Suzette says things were so dire that she was 30 days away from foreclosure. She shuddered at the thought of losing her beautiful southwest Seattle home of many years, and she wondered how she could survive her financial setbacks.
One day, Suzette was visiting with a friend who was renting a temporary apartment while her new home was being built. That's when inspiration struck. Suzette discovered that instead of losing her home, it might be just the asset she needed to turn things around.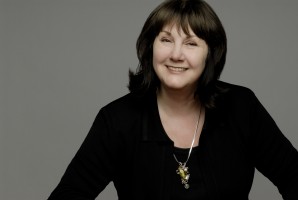 "When my girlfriend told me what she was paying for the little apartment, and that she was renting furniture too, I thought maybe I could rent out my home to someone in her situation. I've got a big house with a daylight basement. With a few minor revisions and equipped properly, I could rent out the main floor of the house as a furnished executive rental, and then live in the apartment downstairs," says Suzette. 
With renewed hope, she "scraped together" enough money to avoid foreclosure and to make minor renovations to both the main home and mother-in-law apartment. She quickly listed her furnished home on CorporateHousingbyOwner.com (CHBO), a site that connects homeowners of furnished rental properties directly with tenants in need of temporary furnished housing. Within days, she found a renter. 
"I was so happy that I was able to save my house. The rent I collect pays my mortgage and utilities so I'm able to live for free," she says. "In fact, every time I hear footsteps upstairs, I think of it as money in the bank!"
Suzette has heard footsteps above her for three years, as she has hosted a continuous stream of renters.
When asked if she misses living upstairs, she says, "Why not rent the part of the house that can earn the most? I need the income and don't feel the need to indulge in living in the prettiest part of the house. Over the years I've come to realize that I can be happy with less. I'm adapting and satisfied with the way things are."
Marketing a Furnished Rental
While CHBO was Suzette's "first and best source for finding good renters," she says she has experimented with other online rental sites. 
"Airbnb pushes you towards instant booking, which means I can't screen a potential renter," says Suzette who says she likes to be able to have a conversation with a potential renter, plus prefers tenants looking for a longer lease.
"I like to interview a potential tenant before committing to anything," she says. "CHBO just has a more mature and respectful process for connecting people."  
She says with Zillow, quality is not conveyed because the site doesn't distinguish a property as furnished or non-furnished. 
"My property is furnished like a nice hotel, so it should command more money than 
non-furnished rentals in the area," she says. 
Overall, Suzette says CHBO has "been there" for her – giving her the best source of tenant leads, helping her save her house from foreclosure, and giving her renewed stability after a period of loss, pain and uncertainty.   Looking at her house as a potential business put Suzette back in business.
To inquire about Suzette's Seattle property, visit
https://www.corporatehousingbyowner.com/properties/10467/