Scott Robey, his wife and two kids enjoyed living in their quiet suburban Philadelphia corporate home. Scott was finishing up an MBA program while working at a paper company. His family was happy and had planted roots in the city of brotherly love.
But with life comes unexpected changes, especially as a member of the Sandwich Generation (Sandwich Generation refers to individuals who are taking care of their kids and elderly parents). Scott's mother-in-law began to show signs of aging. Her ailing health required the Robey family to move to another state and of course Scott and his wife wanted to be near her in her time of need.
"She [Scott's mother-in-law] needed help taking care of her house and doing things like grocery shopping, says Scott. "It was a difficult decision to decide to move, but once we decided to do so, we were ready to go. However, our house threw us for a loop. We knew the housing market was bad, but we didn't realize just how difficult it would be to sell our home."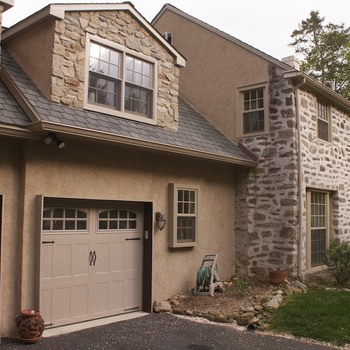 After moving to Colorado without having sold their house, the Robey family grew frustrated. Their Philadelphia house remained idle on the market for six long months.
Sensing their frustration, Scott says his Realtor suggested he rent out his home as a corporate rental to cover his mortgage until the property sold. Plus, she told him, he could still list his home "For Sale" while it was rented, as corporate housing only required short-term, month-to-month lease deals vs. long-term annual leases.
Scott jumped at this opportunity because, he says, he was paying a mortgage for a home that no one lived in. Plus, he says he now feels comfortable buying a home of his own in Colorado (currently the Robey family is living with Scott's mother-in-law).
Scott says that listing his home on CHBO has given him new hope.
"I'm hopeful that we'll not only find a renter, but that eventually we'll find the right buyer too. I'm grateful to CHBO for providing this opportunity in our time of need," he says.
Similar Posts: